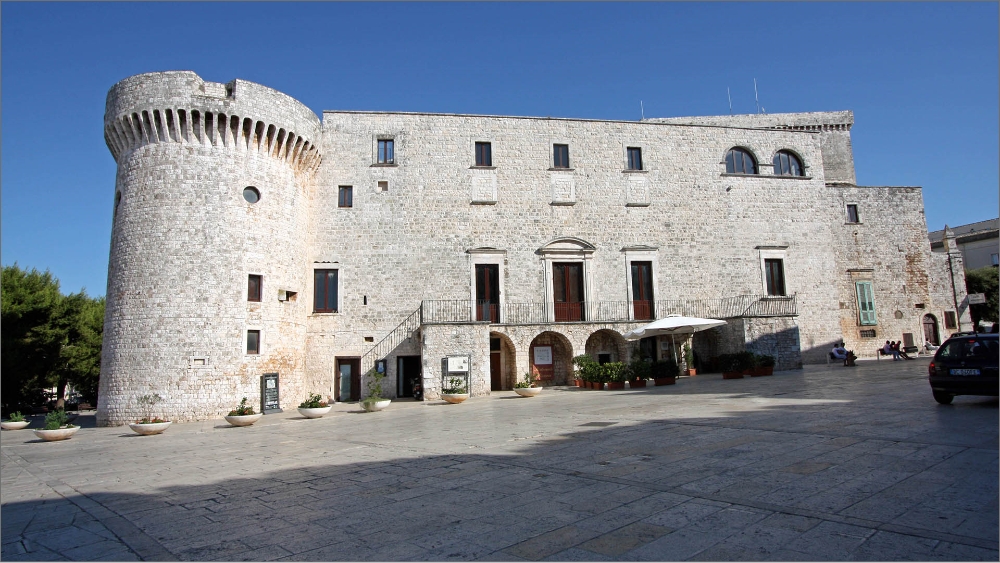 Conversano
Conversano is about 10 km from Rutigliano. It is famous for its wonderful castle, which was built by the Normans around 1054 for the purpose of a defensive fortress. In fact, the construction of the main tower dates back to those years, commissioned by the first Count of Conversano Goffredo Altavilla the Norman, then completed in the 13th century by the Brienne counts.
10 km from Conversano stands the Marchione Castle or Villa Marchione, built in the 18th century by the Acquaviva D'Aragona Counts of Conversano as a summer and hunting residence.
Following the path you can reach Castellana, a city famous for its caves. The section of the caves is accessible to the public and consists of very different environments in shape and size. Stalactites, stalagmites, curtains, columns, precious crystals echo everywhere. The names of the environments that you cross are the result of the imagination of the first explorers: the owl, the she-wolf, the madonnina, the desert corridor, the inverted column, the red corridor, the dome and finally the most beautiful of the caves, the white cave, so defined for the splendor of the alabaster. In the Caves, both in summer and in winter there are theatrical performances and concerts.
A few kilometers from Castellana stands Putignano, a town famous for its papier-mache makers who make Carnival floats. The town is one of the oldest in Europe which celebrates carnival with sparkling parades in winter and on the last Saturday of July.
Furthermore, Rutigliano is just a few kilometers from Mola di Bari, a town famous for its Seafront, redesigned by the well-known Catalan architect Oriol Bohigas, who also designed the Barcelona waterfront in Spain. Continuing south we can admire the beautiful coves of free rocky beach that reach Polignano a mare, the birthplace of Domenico Modugno, the famous international singer. Polignano stands out for its beautiful Old Town overlooking the sea and is characterized by beautiful streets where the world diving competition takes place every year. Continuing you arrive in Monopoli, a beautiful seaside town with free beaches, sandy beaches and an Old Town characterized by countless very suggestive places.